Cool Books, Food For Thought, 2015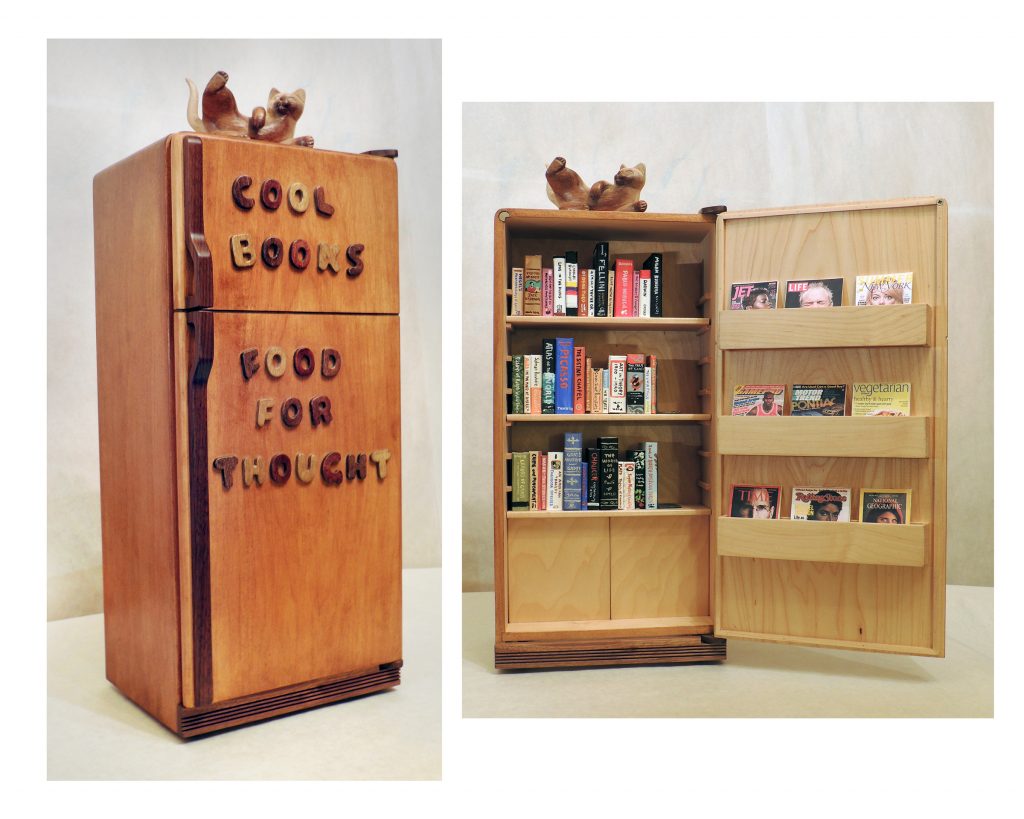 The Public Collection is a public art and literacy project consisting of artist-designed book share stations, developed to increase access to books and art. The project aims to improve literacy, foster a deeper appreciation of the arts, and promote social and educational justice in our community.
Through a curated process, Indiana-based artists were commissioned to design unique book share stations, or lending libraries, that are installed in community spaces around Indianapolis. The book share stations are free and available to everyone. Borrow and return books at your leisure.

Like a children's book illustration, imagine the magic visitors will experience when they approach a stunningly crafted, wood refrigerator. When they open the door, the light goes on illuminating the possibilities of books they can read.

I selected wood as the material for this piece for its beauty, warmth and durability. The text on the front of the refrigerator invites people to be curious and see what's inside.
Visitors to the museum may feel nervous when they arrive, the refrigerator symbolizes home and comfort and in this setting, also a bit of humor. The sculpted wood cat on the top of the refrigerator adds an additional touch of wonder. The books inside will be able to nourish their mind with new experiences if they choose to read one.

The Public Collection is a public art and literacy project developed by Rachel M. Simon, with support from the Herbert Simon Family Foundation. Books for TPC are supplied and stocked by the Indianapolis Public Library.