Biographical Notes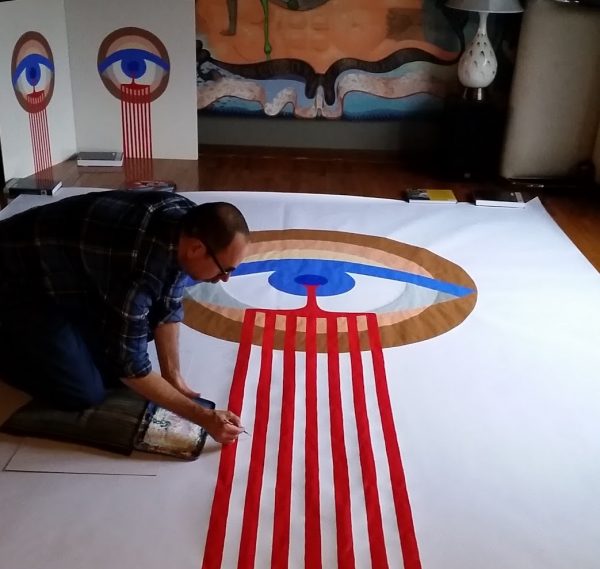 Tom Torluemke (born Chicago, Illinois) is an Indiana-based, contemporary American artist. His practice spans 40 years and includes works in painting, drawing, sculpture, and installations in various mediums. He is known for his powerful, no-holds-barred approach to subject matter relating to socio-political, ethical, and humanistic themes.
Solo and group exhibition highlights include: "Fearsome Fable – Tolerable Truth" at the Hyde Park Art Center, Chicago; "After Glow" at The Chicago Cultural Center; "The Inland See: Contemporary Art Around Lake Michigan," curated by James Yood; "Critic's Choice" at Jan Cicero Gallery in Chicago; "Present" at the Hyde Park Art Center in Chicago; "In the Company of Strangers" at the Brauer Museum of Art, Valparaiso, Indiana; "Bounce" at the South Bend Regional Museum of Art in South Bend, Indiana; "Peace in the Arts" Baíhai International Peace Conference in San Francisco; "The Alabama Watercolor Society Exhibition" at the Birmingham Museum of Art; and the "In Indiana" series at the Indianapolis Museum of Art.
Torluemke was a featured speaker at TEDx PurdueU at Purdue University, a winner of the Great Ideas Competition of the Arts Council of Indianapolis with his project "Light The Way,"; and named a recipient of the Efroymson Contemporary Arts Fellowship (Central Indiana Community Foundation).

With over 30 public art commissions throughout the Midwest, they serve as a testament to the relevance and scope of his ideas, and his ability to present them in a meaningful context within their communities.