Pillars of Society, 2014 – 15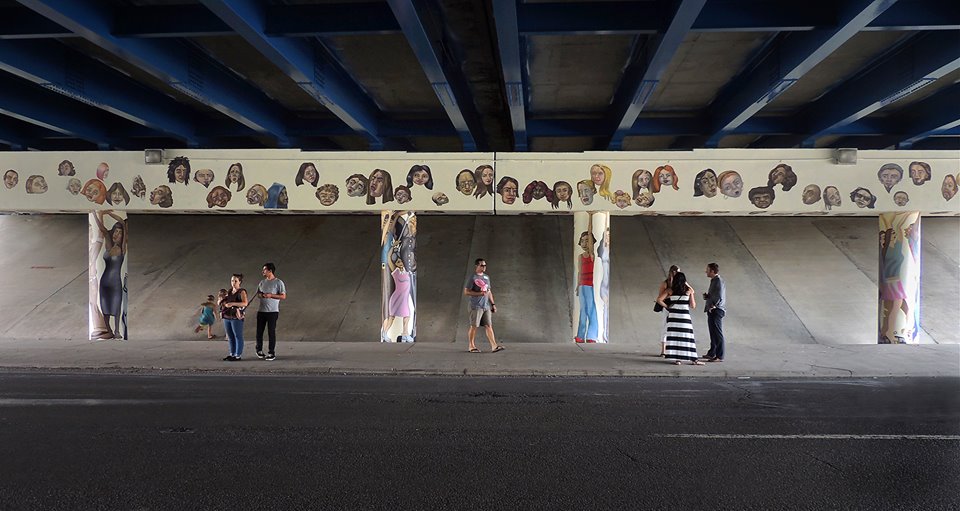 One of the major elements that inspired the idea for this design are the columns holding up I-65. I was thinking about what an important role they serve in helping people get to where they want to go. After meeting with the Neighborhood Associations the idea began to crystalize in my mind, the importance of people who hold up their community.
There is an element in Greek and Roman Architecture called the Caryatid (female) and Atlas (male) where their bodies serve as columns holding up a structure. I thought about the people we met at the meetings and the words they expressed were important virtues about their communities, Fortitude, Patience, Modern Day Living, Culture, Respecting The Past and Embracing the Future. What makes these things happen? People do, people hold up their communities and work together to create a place they want to live their life.
The mural was painted in collaboration with The Arts Council of Indianapolis, Keep Indianapolis Beautiful and Indy Do Day. We worked with dozens of volunteers from area corporations who came out over a few days to help in the execution of this project.
(Click images to enlarge)