Teaching The Young To Fly, 2007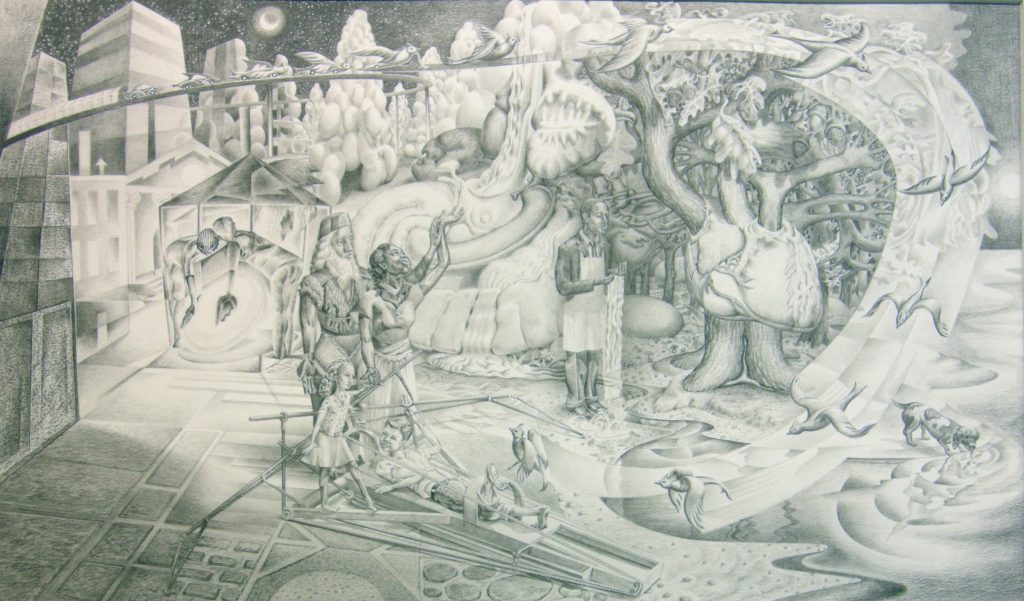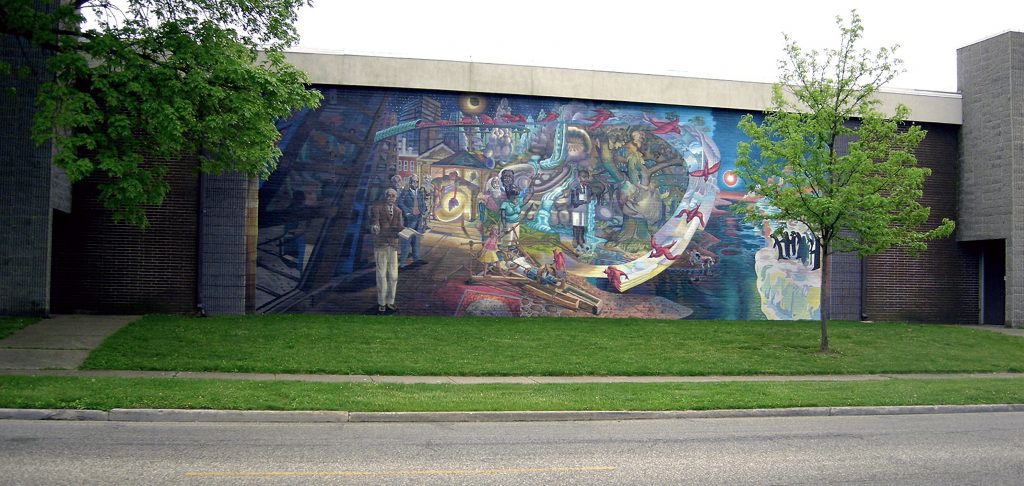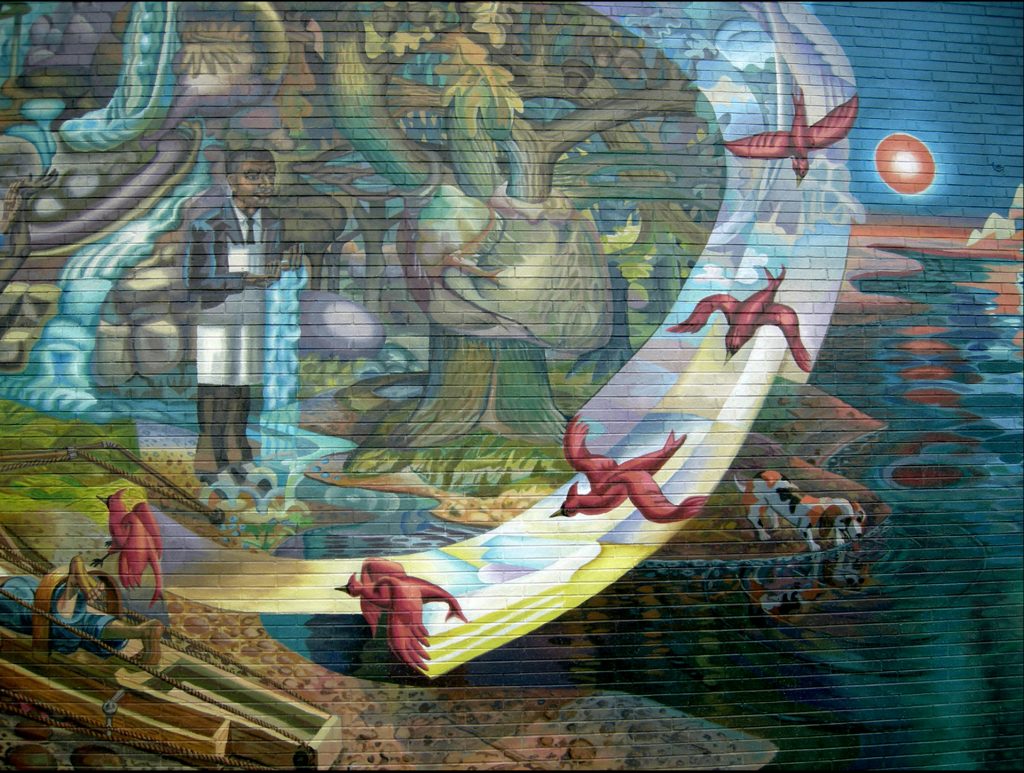 While art is so often primarily a cerebral enterprise revolving around examinations of formal elements and their interplay, Torluemke is able through his passion and talent to re-awaken a fascination with visual art that was so engaging to most people in their childhood. In an environment of color, of symbol, of metamorphosis and transformation, cars can turn into birds and hearts can grow among the oaks. A dog can drink happily from a lake while the night segues elegantly into day. In Torluemke's breath-taking design, people of all ages can see a world, even though parts are stylized and depicted symbolically rather than literally, that is their world, and that speaks to issues that concern, move, and fascinate them. His urge for humanity to be equally attentive to the mind and heart, and to communicate this message to the children who, with their talents and energies are able to lead the world into an exciting future, is timely and vital, especially when conveyed through such a symphony of color, scale, allusion, imagery, and overall formal invention.
The Gilbert Wilson Memorial Mural Project through Indiana State University is a wonderful gift to the people of Terre Haute whom over the years will have a full collection of brilliantly-colored murals to enjoy, having their imaginations captured by a visual presentation of the cycle of life and the celebration of the potential of young people!
Gregg Hertzlieb, Director/Curator
Brauer Museum of Art, Valparaisio University